Steven P. Cohen, President
Anthony (Tony) C. Adamopoulos, Esquire -- Senior Trainer
Ambassador Gershon Gan, Senior Trainer
Peter E. Isaac, Senior Trainer
Curtis Johnson, Senior Trainer
Andréa F. MacLeod, Senior Trainer
John Murphy, Senior Trainer
Victoria Perez, Senior Trainer
J. Ron Scruggs, Senior Trainer
Paul McDevitt, Senior Trainer
Richard M. Highsmith, Senior Trainer
Michael Gallagher, Senior Trainer
Raymond Walters, Senior Trainer
Lynne Robson, Senior Trainer
Joseph B. Carringer, Webmaster & Director of Online Marketing

---

Lynne Robson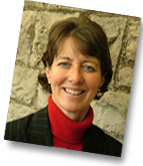 Lynne has enjoyed 25 years in commercial negotiation. As buyer for C&A, a large multinational retailer, she spent much time negotiating with suppliers in Europe and the Far East, and has a solid track record in achieving and out-performing her financial targets. Accustomed to managing large annual budgets, Lynne has extensive cross cultural experience and has successfully negotiated, persuaded and influenced at all levels of the organisational hierarchy.

Over and above her predominantly purchasing negotiation background, Lynne has held primary responsibility in product development, buying and retail management. She has also had experience in running her own business, having owned a small, specialist lingerie, nightwear and swimwear shop. She, therefore, appreciates the challenges faced by business owners.

Lynne runs her own property business and understands the rigorous demands of business at executive levels. She effectively applies her many years' experience in her entrepreneurial environment, and continues to specialise in the field of negotiation by consulting with and training small, medium and large corporates in the area of commercial negotiation.

A self-motivated, highly dedicated and enthusiastic individual, Lynne is an excellent communicator. Her friendly disposition and intuitive traits have contributed to successful networking and opportunity development. Having excellent commercial judgement, Lynne thrives on the interaction with other professionals and enjoys sharing experiences for the continued improvement of herself and others.

Lynne has always had a passion for business skills development. Successfully managing her growing business, she has chosen to specialise in global negotiation training, consulting and coaching. Managing a rigorous business agenda, she manages to pursue her business passion as well as spend time with her family – whom she says provide her with some of her most challenging negotiations!