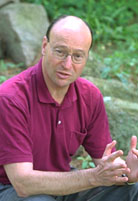 Questions from our Website Visitors & Answers from TNSC
For Students and Researchers
---

TNSC Question Submission Form
'Ask TNSC's Advice' offers responses to questions relating to negotiations in one's personal and professional life. Questions relating to student research papers do not receive responses. Because of the volume of questions we receive, it is not always possible to respond to every question. TNSC reserves the right to add particularly interesting questions/answers to our website's Ask TNSC's Advice section. To receive a response, the form below must be completed. To ask a question, please use the comments space at the end of the form.
* Denotes Required Field
---

For Students and Researchers
'Ask TNSC's Advice' is designed to respond to real life problems. People interested in finding information for academic papers are encouraged to look through the materials in the 'Ask TNSC's Advice' section of the website. In addition, excellent academic materials have been written in the United States by a variety of professors: McKersie, Walton, Raiffa, Bazerman, Lax, Sebenius, Fisher, Ury, and Patton. In addition students are encouraged to review material published in Negotiation Journal, a quarterly academic publication.