Deal And Communicate Effectively:
Map Your Strategy First


June 20, 2002, Investor's Business Daily, (Page A4)

Author: CORD COOPER
Section: Leaders & Success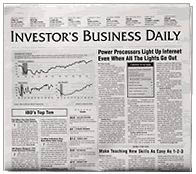 A key to negotiation is knowing the other side's primary and secondary needs - and using the latter as bargaining chips.
One way to nail down those needs? Create an "interest map" - a list of the opposing stakeholders, their interests in the outcome, and the reasons behind them.
"An interest map lays it out in black and white. It helps you plan a strategy," said Steve Cohen, an executive coach and negotiating expert whose clients range from Reuters to aerospace and telecom companies. A former lobbyist and real-estate developer, Cohen says he's proved the benefits of interest maps for almost three decades.
"Interest maps force you to focus on the information you'll need, the assumptions you'll have to question, and areas of common ground in a negotiation," he said.
Below are Cohen's tips for mapping your opposing team's goals.
Define terms. Before creating the map, define who the stakeholders are. They could range from a small management team to suppliers, customers, and a leadership pool that spreads across several company divisions.
"When thinking possible stakeholders, it's better to start with a long list than to discover too late you left out a person who could help shape the agreement," said Cohen, head of the Negotiation Skills Co. in Beverly, Mass., which trains executives in more than 40 countries.
Chart the map. List the stakeholders horizontally across a large sheet of paper or flipchart, and group them by their relationship to each other. Below each stakeholder, list his interests in order of importance.
"Design the map so it's easy to draw lines connecting the common interests of different people," Cohen advised. "List the reasons behind those interests.
"Going through stakeholders' needs step by step sharpens your instincts" and can help forge effective counteroffers, he said.
Be creative. When listing interests, be open-minded. You may hit on a need that's not readily apparent.
List hot-button issues. Certain ones are so emotionally charged, they should be avoided. Others need to be confronted and defused. The map should define both.
Do a reality check. When you've done your first draft, narrow the list of stakeholders by getting input from co-workers and your side's negotiating team. This will test your accuracy, prompt new insights and promote team unity.
"Unless people feel they have ownership in the negotiation, they won't feel a strong commitment to fulfill the terms of the final agreement," said Cohen, author of "Negotiating Skills for Managers." "Make sure people buy into the process early on, and see that stakeholders on your side stay comfortable with the way things are going."
Ask questions. Don't go into the negotiation thinking you have all the answers. An interest map outlines your best take on stakeholders' needs. To ensure you're not going in with false assumptions, ask questions to draw out the other side.
If you've done your homework in charting the map, Cohen said, you'll know "exactly which questions to ask."
©Investor's Business Daily, Inc. 2002. All Rights Reserved. Reprinted with permission from Investor's Business Daily. For information on reprints, webprints or permissions, go to www.investors.com/terms/reprints.asp.